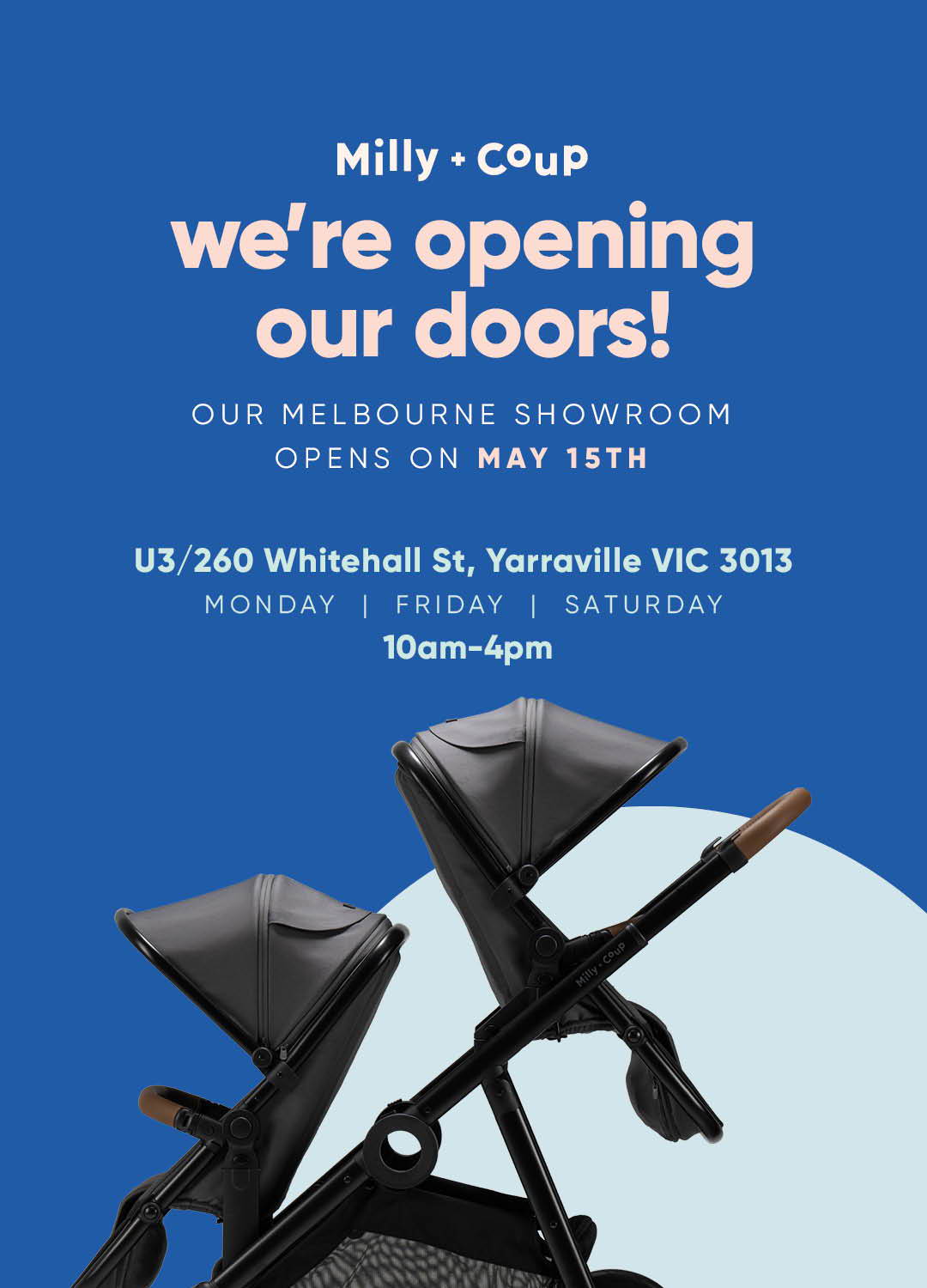 We're here to help. 
Our team of dedicated Aussie parents are ready to answer any burning questions you have about Milly + Coup or anything stroller related at all!
We're online 9-5 on Monday to Friday and we do our best to get back to you in the evenings and on the weekend. In the meantime, you can also checkout our support page for answers to our most Frequently Asked Questions.
Email: au.support@millyandcoup.com
Mailing: U3/260 Whitehall St, Yarraville VIC 3013, Australia
Test drive your stroller in our showroom!
We're opening our Melbourne showroom so you can test drive
your stroller in person. Buy your pram on the spot to be delivered to your home.
Address:
U3/260 Whitehall St, Yarraville VIC 3013
Opening hours:
Monday 10am-4pm
Friday 10am-4pm
Saturday 10am-4pm