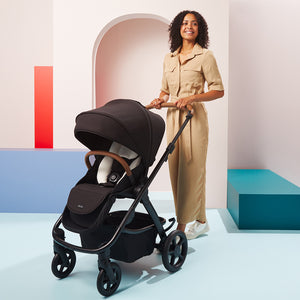 Welcome to Milly + Coup
Here you'll find products inspired, designed and tested by the people who use them.
Maybe you're expecting for the first time, maybe the second time or maybe you're just in need of some new wheels. Either way, it's a very, very exciting time and we're here to cheer you on.
We make parenthood more fun. We make prams with personality. But more importantly, we make prams that you'll actually want to use. We say no to made-up marketing features and irrelevant specs (don't give us the weight of the pram without the wheels!) and instead focus on designing products based on real customer feedback. The result, award winning prams that Australian parents adore. Yes, we have won ProductReview.com.au Best Four-Wheel Stroller award in 2021, 2022 and 2023!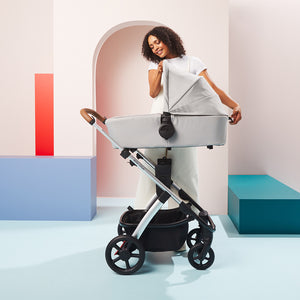 Designed in Australia with love
Milly + Coup is proudly Australian owned and designed. We think this distinguishes us from international baby brands as we specifically design our products to reflect life in Australia, from our hot summers to easy clean features that make it a cinch to remove every last Vegemite toast crumb.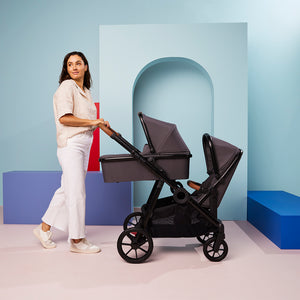 Part of The Babybee Group
The Babybee Group is a collection of Australian baby brands including Milly + Coup, Babybee and The Baby Edit. Experts in baby products and an active member of the Infant and Nursery Products Association of Australia (INPAA), The Babybee Group are committed to making it safer, easier, more transparent and more affordable for Australian parents to shop for their babies.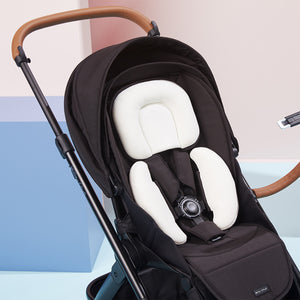 Easy to buy
Buy from your couch in your pjs (we won't judge). We help you shop smarter by making a pram that ticks all the boxes. We sweat the big stuff and the small stuff, so you don't have to.
We operate exclusively online selling directly to you. Cutting out the middlemen and saving on costs associated with retailers, wholesalers, demo days and baby expos, we're able to offer top-quality, innovative prams for half the price.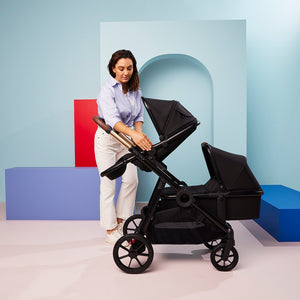 Easy to use
Our prams are engineered to be easy. Seriously easy. We developed, user-tested and lab-tested each of our prams a lot (and we mean a lot) to make sure they were worthy of being your everyday on-the-go companions.
We've surveyed thousands of Australian parents about their dream pram and incorporated this feedback into the development of our multi-award-winning pram range.
Milo is compact, lightweight and one of the few prams on the market that can be folded with the seat on and facing in either direction (translation: it's a time efficient marvel!).
Leo is the ultimate single to double stroller with over 30 true configurations, making it the perfect future proof pram.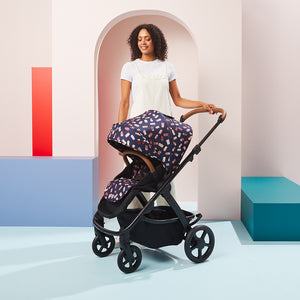 Easy on the eye
Every parent and baby is unique, so why should your pram look the same as everybody else's? At Milly + Coup we celebrate our differences and designed a pram that allows you to express yourself.
Dress your pram your way with our seasonal range of Australian-designed colour packs. We like to think of them as a wardrobe for your pram. (Just be warned you will stop traffic when you look this good).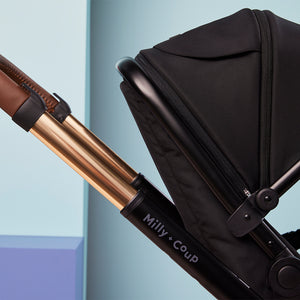 We put the care into customer care
Buying a pram for the first time or even the second or third? It can be super tricky but we're here to help and make sure you make the best choice for your family. Our customer care team is based in Melbourne and believe us when we say, there's no such thing as a silly question and no question about prams that they don't know the answer to.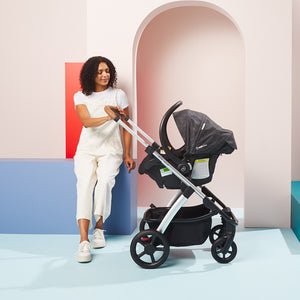 100% happiness guarantee and free returns
Try your Milly + Coup pram in the comfort of your own home and if it's not the right fit for your family, send it back to us. We offer 100 day free returns. Easy as that. But we have a feeling you're going to love your Milly + Coup pram. Just saying.
"Absolutely love this pram!

Super easy to setup and put down and the single fold makes it easy to fit in my boot. The pram handles really well on a variety of surfaces and it looks great. I was nervous to purchase an item from an online only brand but I'm really glad I did."