Maintaining your Milo or Milo2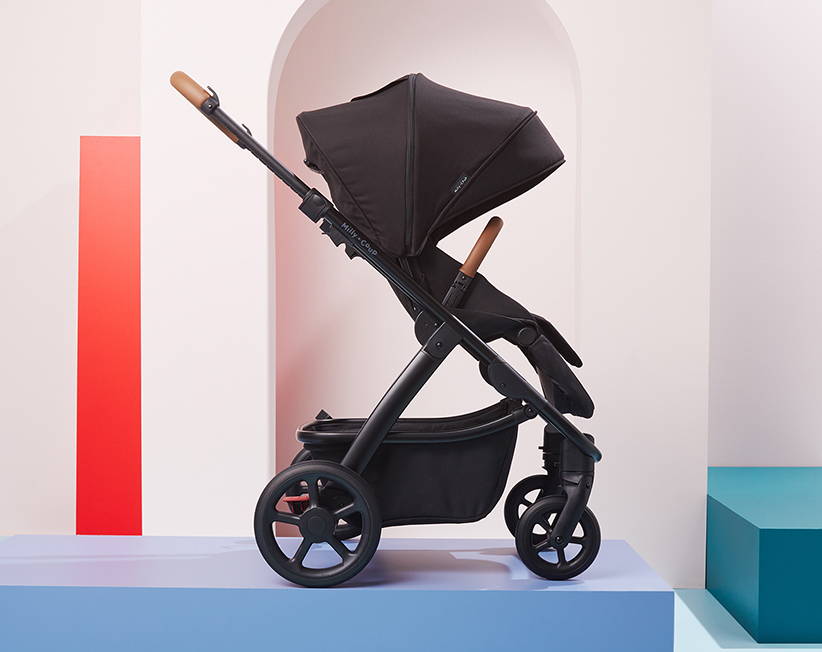 Keeping it clean
To keep your stroller looking and functioning like new, we recommend a deep comprehensive clean every 6 months.
Liners - The liners of the Milo and Milo2 stroller models can be hand washed or cold machine washed on a delicate setting (although keep in mind that regular washing will wear out the liners faster).
For the rest of your pram - We recommend vacuuming up any dust and debris (like those biscuit crumbs that get everywhere!) or removing them with a dry toothbrush before spot cleaning with warm water and a mild detergent as required.
Preventing rust and mould
After exposure to wet or damp conditions (especially trips to the beach, snow or in the rain), leave your Milo (or Milo2) unfolded with the canopy fully extended in a warm, well ventilated environment to prevent rust and mould. You may need to dry the stroller with a soft, lint-free cloth.
Left damp, it will encourage mildew, mould or rust to form causing damage. Try to store your stroller in a dry, well-ventilated room inside your home.
Ventilation is key.
Note: Mould is an environmental issue caused by excess moisture in the air. If you live in a humid climate, please keep this in mind and take extra care to prevent mould.
We do not recommend submerging any part of your seat, bassinet, frame or basket in water. The excess water can damage the internal structures.
Wheel maintenance
This should be done every 6-12 months to keep those wheels rolling smoothly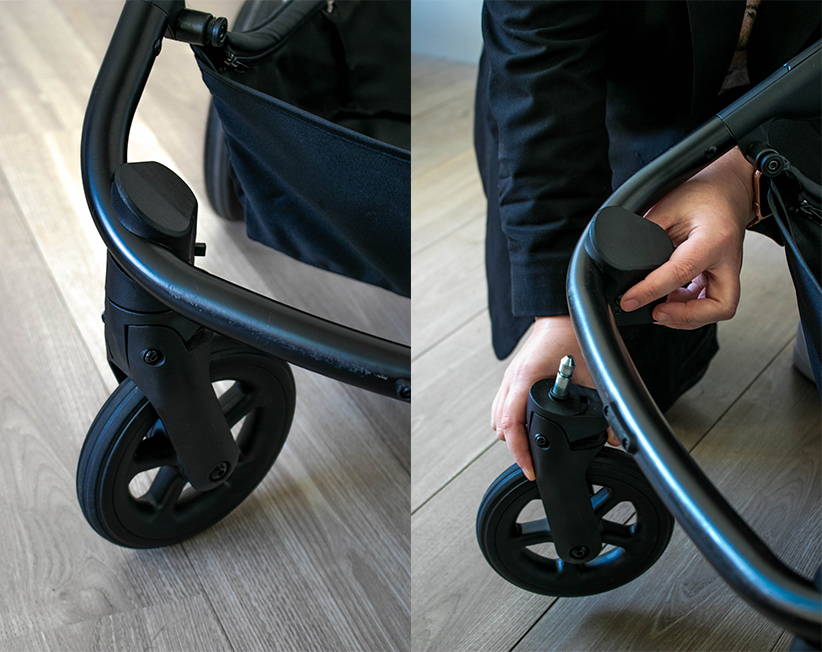 Step one: Remove your front wheels by pressing the small black button on the inside of the front wheel hub.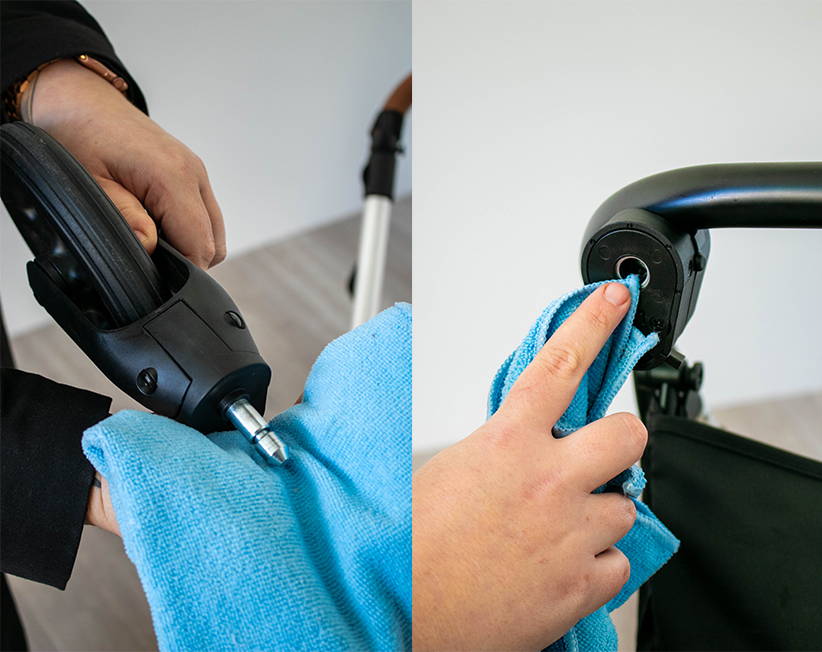 Step two: Clean the silver wheel pin and inside the wheel hub with a damp microfiber cloth.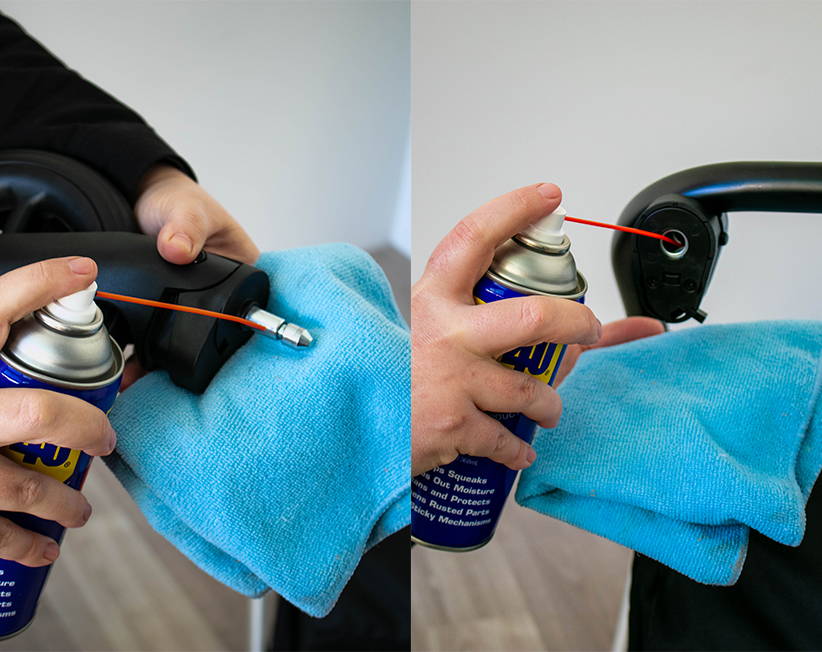 Step three: Spray the silver wheel pins and inside the wheel hub with WD40.
Step four: Replace the front wheels ensuring they click into place.
Things to remember
Correct Use
Milo & Milo2 have been designed for urban living and weekend adventures which means it's ideal for walking on sealed footpaths, in shopping centres, cafes and down at your local park. Taking Milo or Milo2 off-road or over uneven terrain will place more stress on the frame and wheels and cause the stroller to wear out faster. For this reason, we recommend occasional weekend adventures and not regular off-road use.

Correct Storage Tips
Do not leave Milo or Milo2 in direct sunlight for prolonged periods of time to avoid colour fade.
Do not leave Milo or Milo2 in your car on days of extreme heat or near any heat source or fire.
Do not store Milo or Milo2 with heavy items on top of it, as this may misalign the frame.
Store Milo or Milo2 in a dry, well-ventilated, and safe place.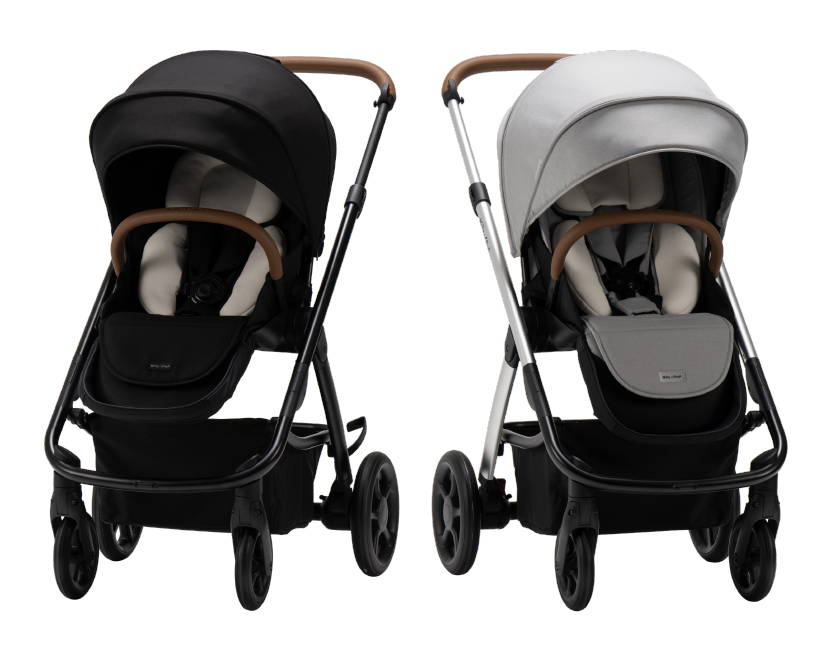 The Do Not's 
Do not immerse the seat or canopy in water, sponge clean only.
Do not clean with abrasive materials or use ammonia, bleach, solvents, caustic or spirit-based cleaners.
Do not press or iron. A gentle garment steamer does the trick!
Do not rub or wring fabric.
Do not tumble dry.
Do not dry clean.
Do you have more questions?
If you need any further information on how to maintain your stroller please don't hesitate to reach out to our expert customer service team who are always happy to help!